(S020E017) Previous Episode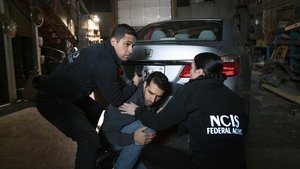 Aired On 2023-03-20
NCIS works to solve the murder of a Marine private who appears to have been killed for helping an Afghan refugee. Also, Jimmy navigates the pressure of parenting his teenage daughter, who is eager to go out on an unchaperoned group date.
Next Episode (S020E018)
Airs On 2023-04-10
Sorry, we don't have a plot summary for this eposide yet.
From murder and espionage to terrorism and stolen submarines, a team of special agents investigates any crime that has a shred of evidence connected to Navy and Marine Corps personnel, regardless of rank or position.
Writing:
Donald P. Bellisario
Don McGill
Stars: